In 1888, the collection of the
Tyrolean Folk Art Museum
was initiated to show exemplary products of contemporary local (art)craftsmanship made with high skill and appropriate materials. The museum is now housed in the old Franciscan convent in Innsbruck.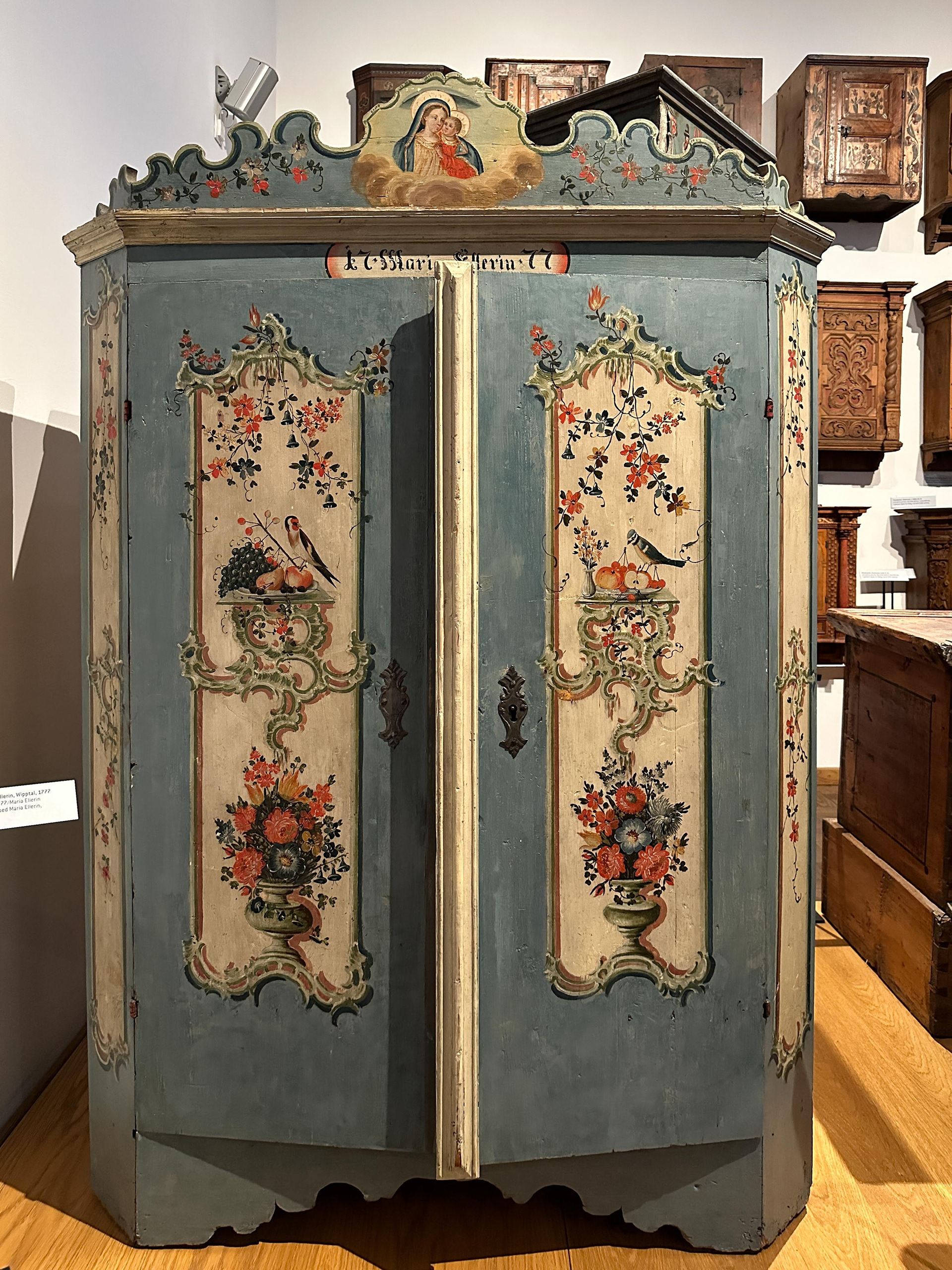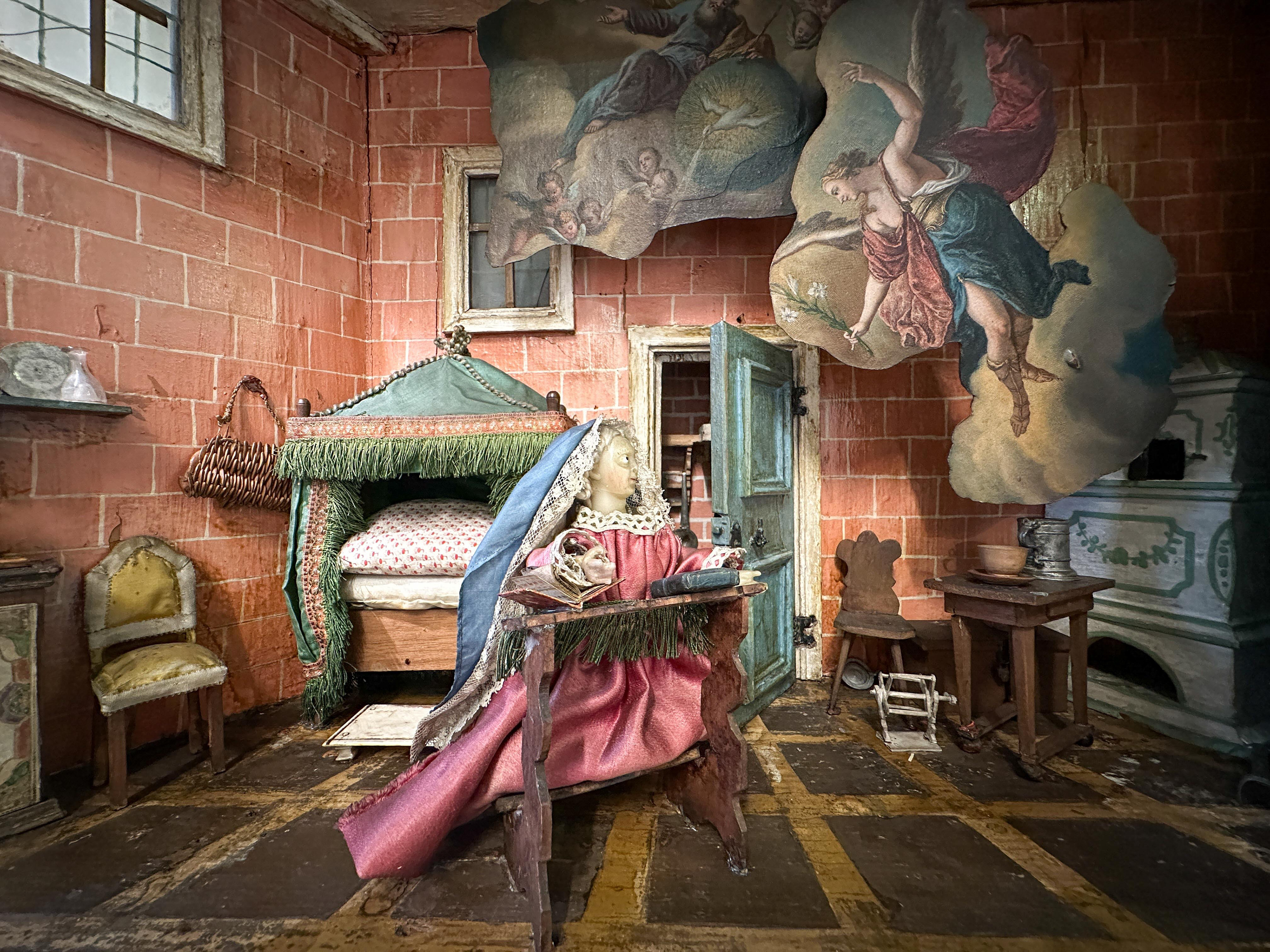 The Volkskunstmuseum has an extensive collection of "Stubes" which are wood clad parlours that were found in castles, monasteries, burgher houses and farms in Tyrol. The main feature of a Stube is a stone-built stove, which was fired from the kitchen to avoid smoke in the room itself.  Furnishings were simple: a bench around the walls, cupboards built into the panelling and a table in the corner.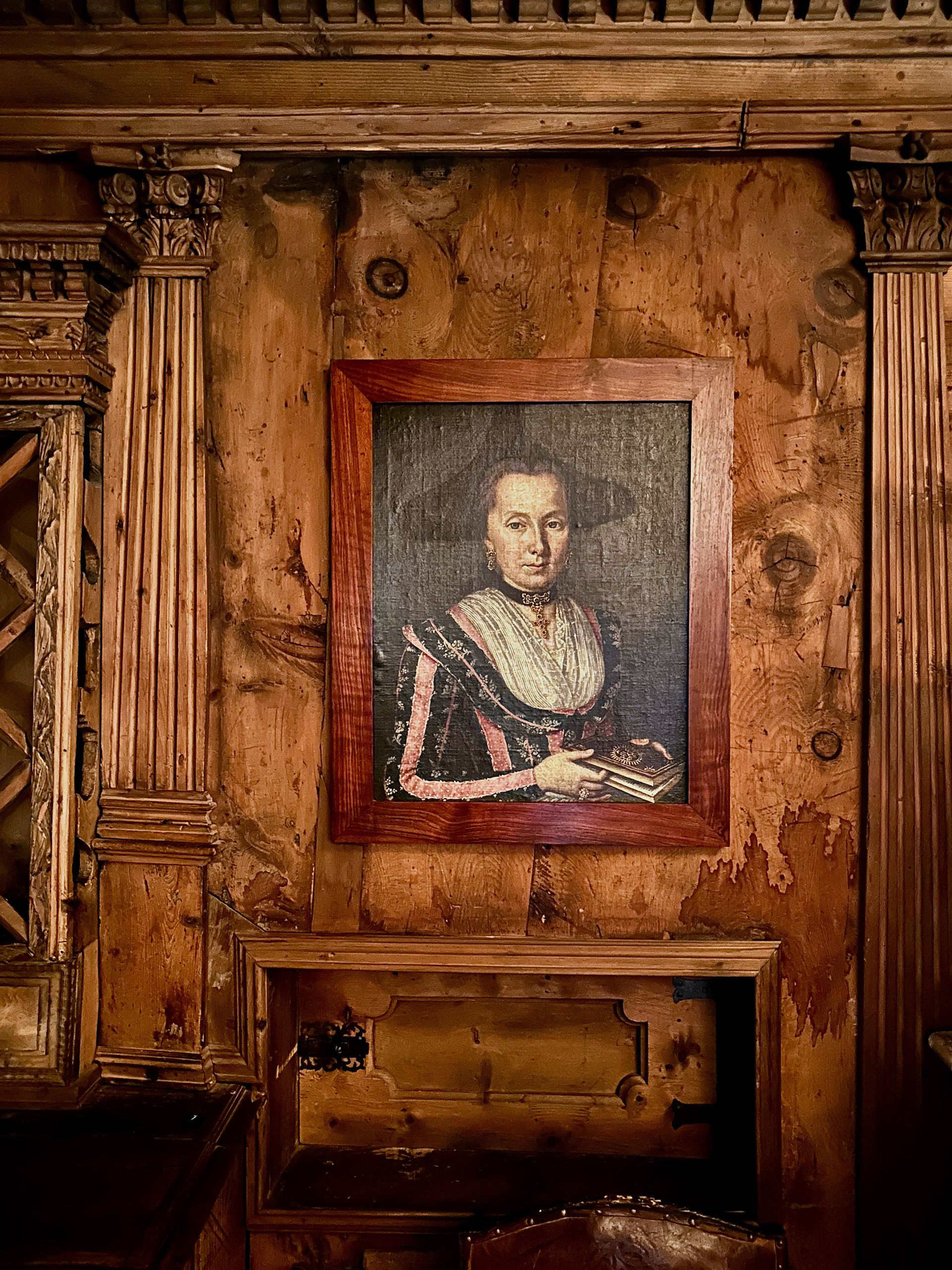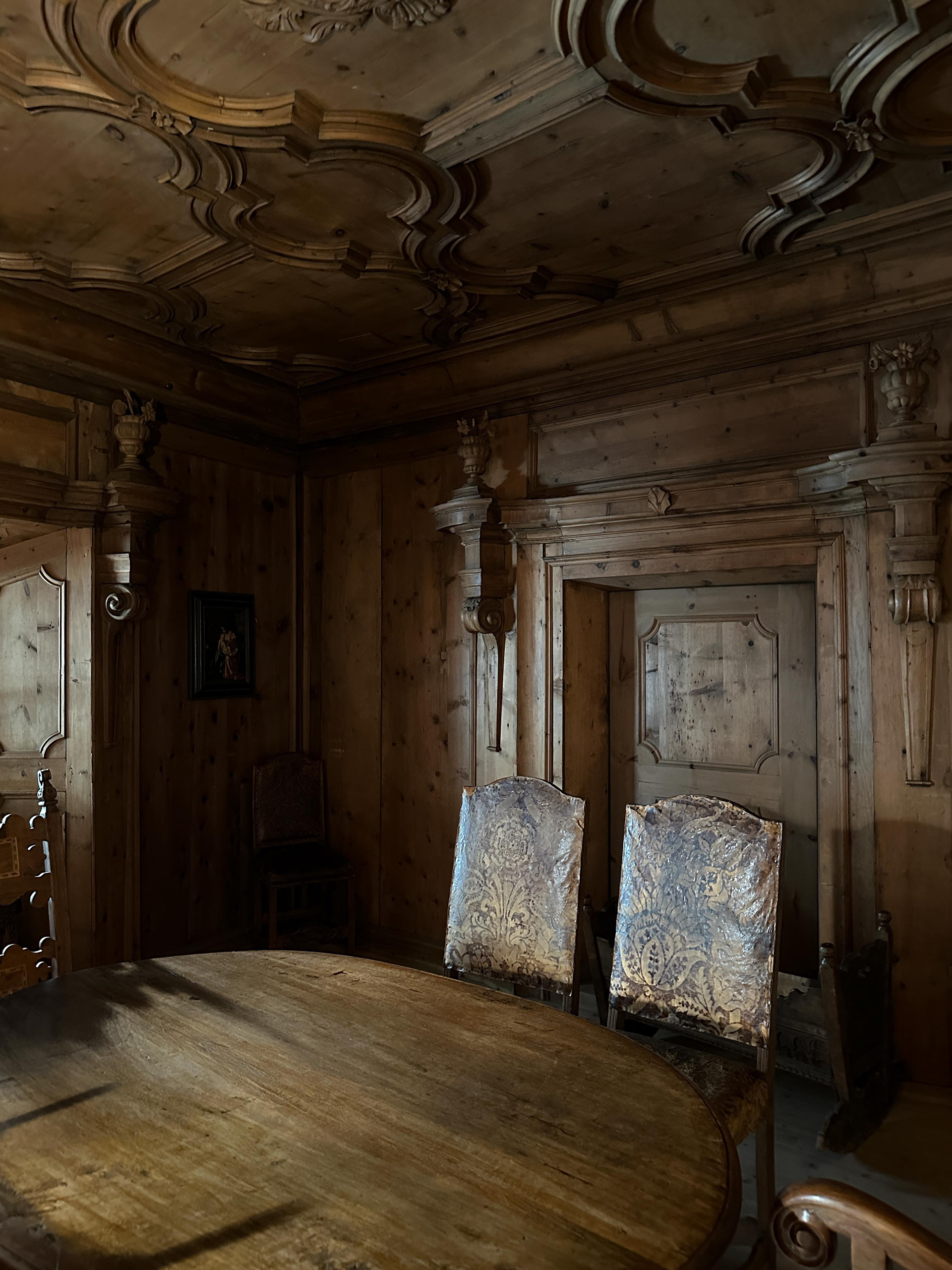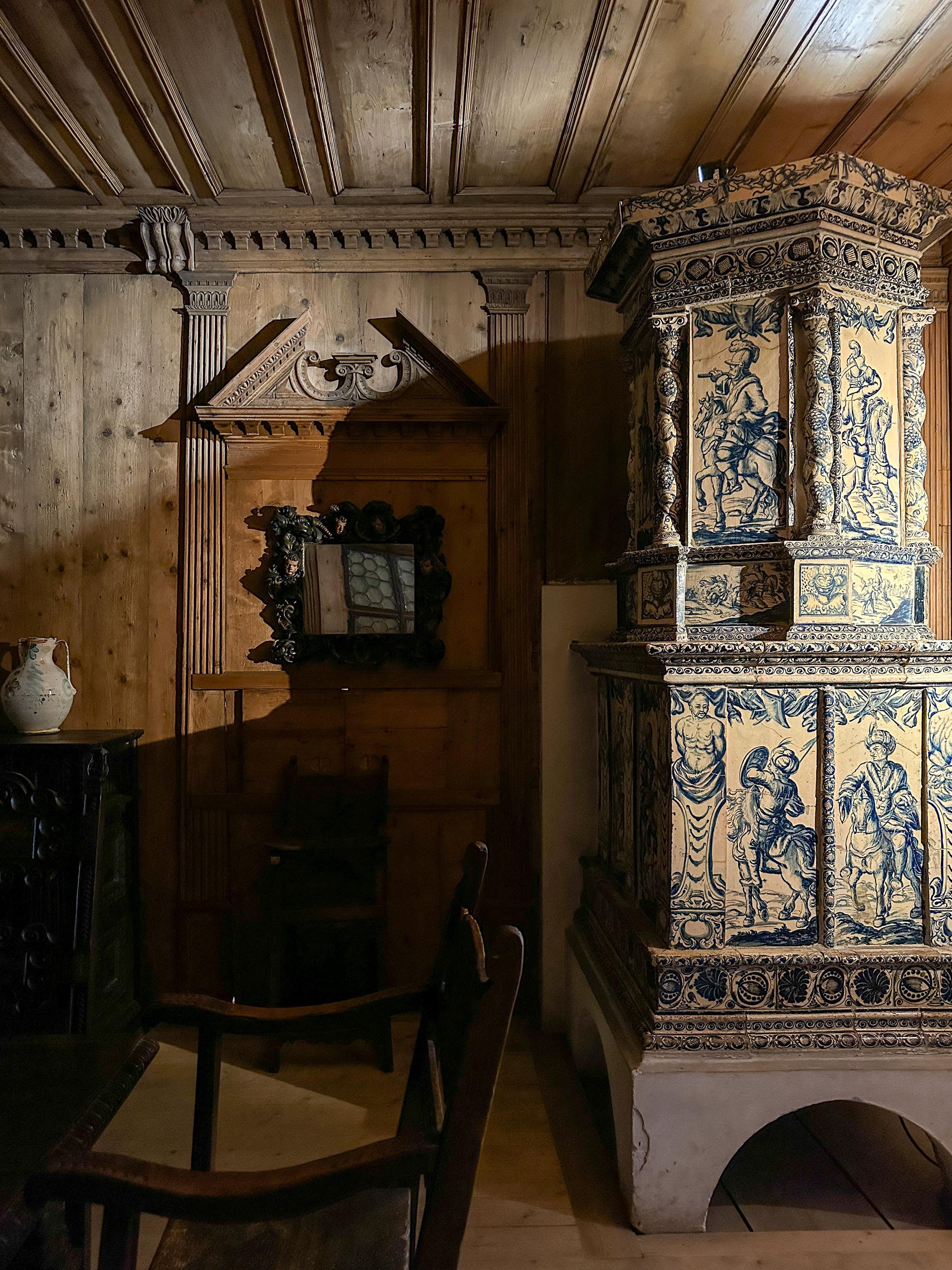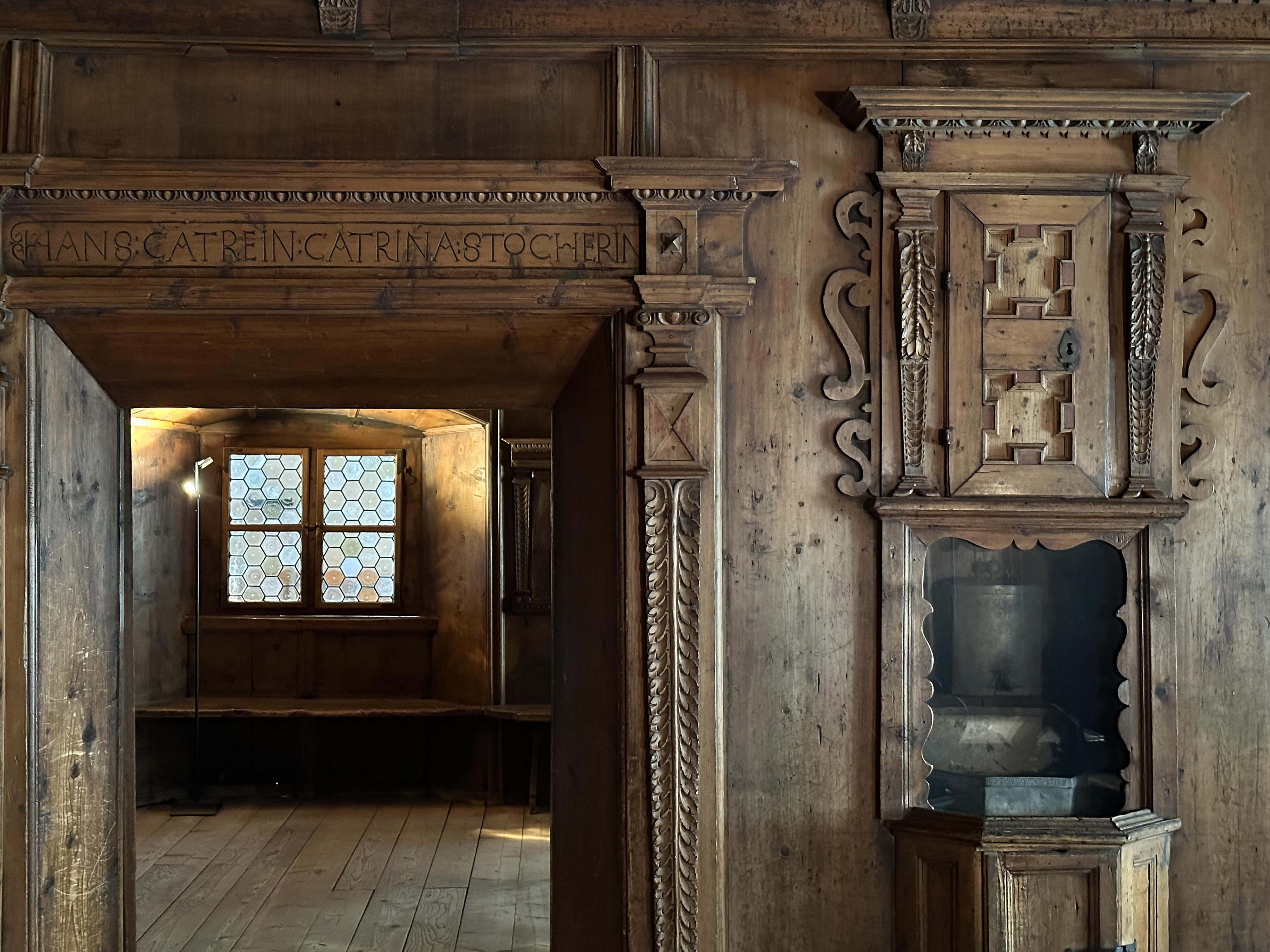 19th Century Tiroler Tracht shown on wooden mannequins made by Virgil Rainer for the opening of the costume exhibition at the museum's new location in 1929. During the late 19th century these colorful festive dresses became popular among the educated bourgeoisie. Their romanticized view of rural populations led to attempts to revive and renew the so-called Tracht. 
A reconstructed photo studio from around 1900, located at the entrance of the permanent costume exhibition, expresses this idealization based on historical models.