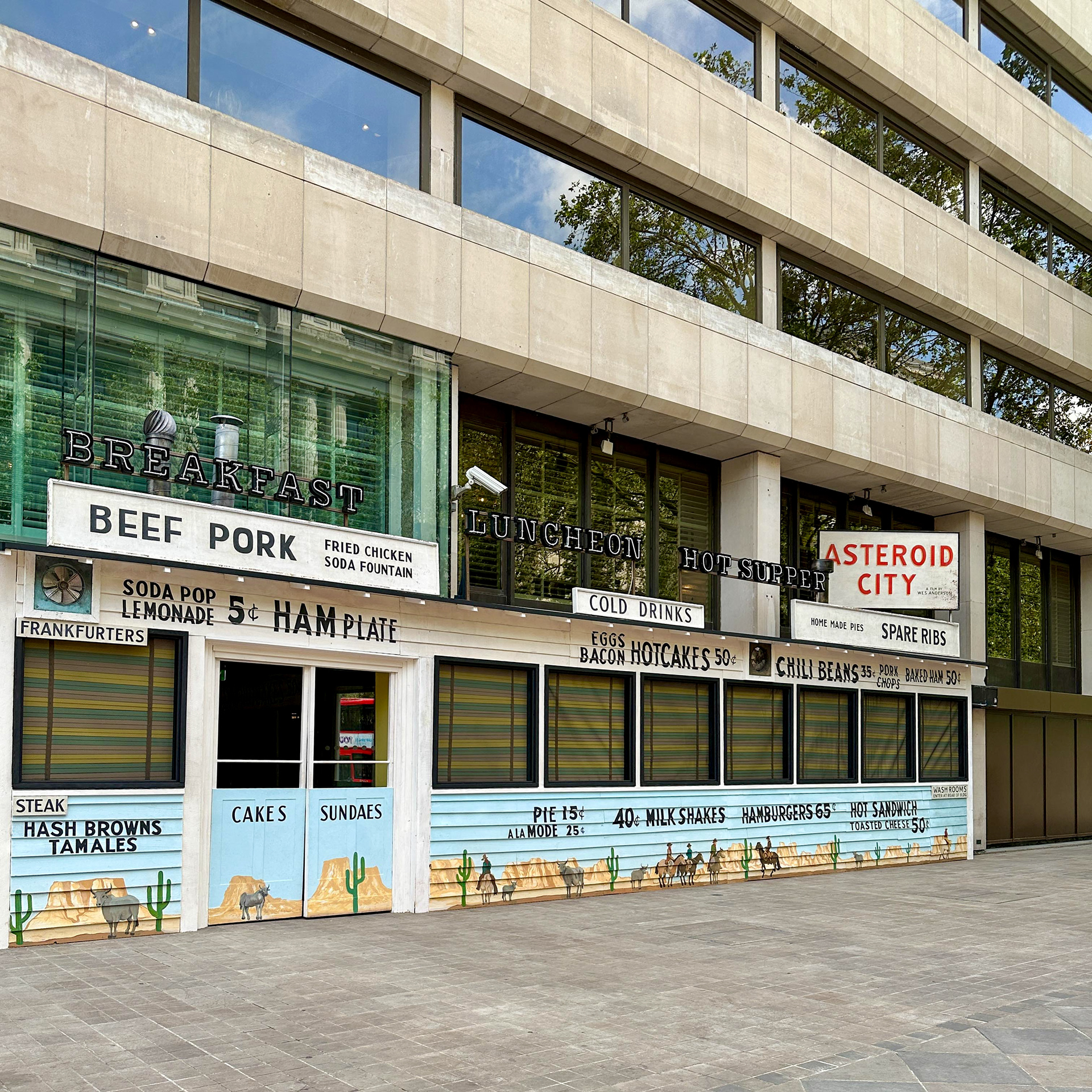 To promote the release of Asteroid City, the latest film by Wes Anderson, an exhibition of props, sets and costumes is being organized by 180 Studios in collaboration with Universal Pictures in June 2023. Although I was a bit reluctant to pay £15 to see what is essentially advertising for a new film, I still visited the exhibition at The Strand in London. 
Entering the exhibition space through a side door and descending deep into the basement of a great brutalist building l immediately encountered two groups of people filming content for their social media. I almost turned around and left. However, I was quickly charmed by the pieces that were on show like t
he vending machines that sell cocktails, soup and real estate. 
I saw the exhibition before seeing the film and that actually made me watch it with more attention. It is amazing how detailed the props and costumes are and how much care has gone into them. The love of storytelling, by all involved in making Asteroid City, is obvious and inspiring. In the end I didn't care anymore that I was visiting an immersive, commercial marketing exhibition. I even had a milkshake at the counter of the recreated diner and as it turns out I was sitting in the same seat as Scarlett Johansson's character.